career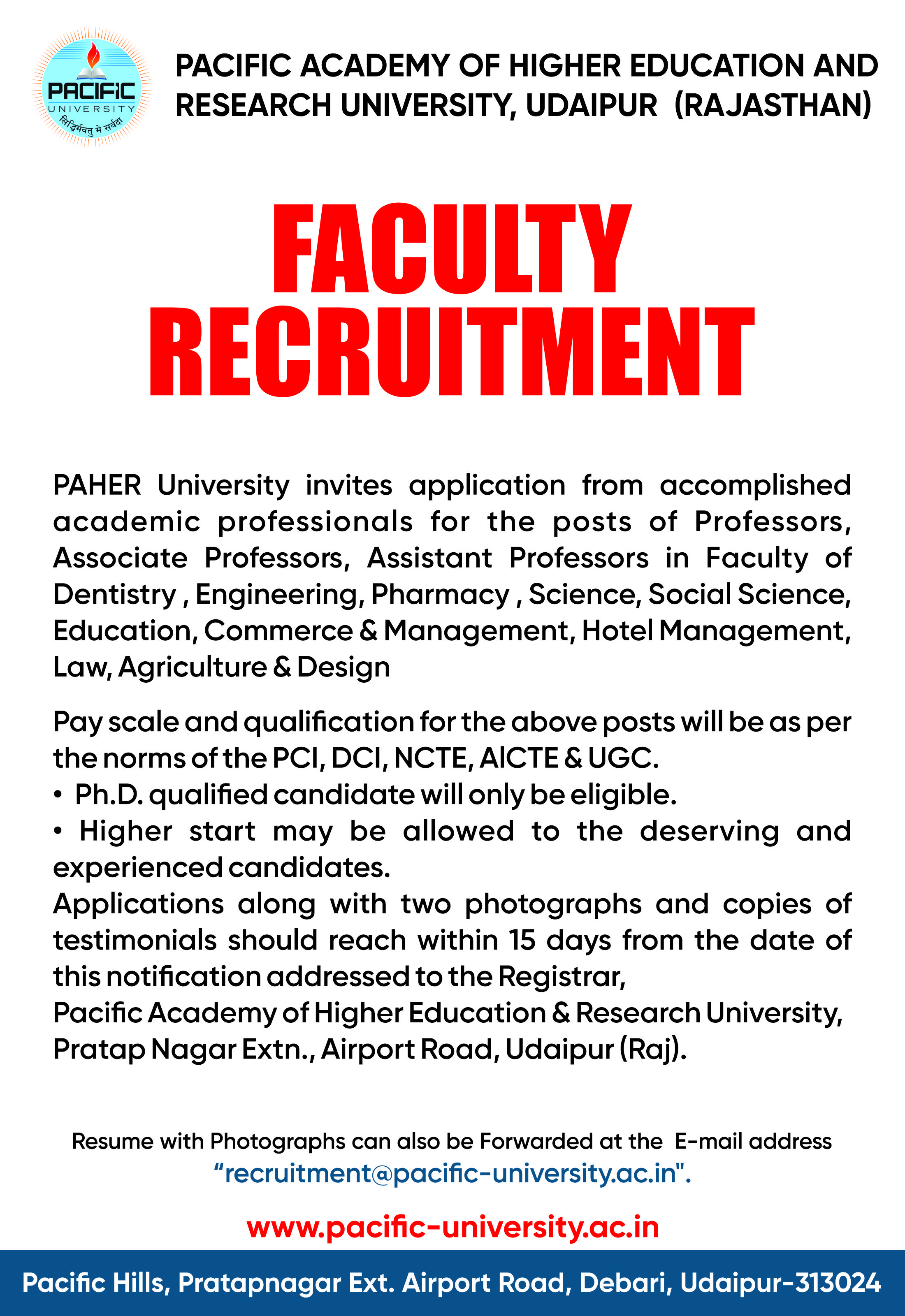 Pacific University offers challenging and exciting career opportunities in a wide range of disciplines and helps its employees benefit by identifying their potential and nurturing their various strengths.
The University is committed to fostering a culture of diversity and collaboration, promoting sustainability and developing scholars at all stages of the academic career ladder in order to maintain and build its academic excellence. Faculty Development is a critical element of our investment in productive and innovative faculty.
Every faculty member has an important job to do, and each takes pride and finds meaning in being part of an exceptional university.
Mail to us on : recruitment@pacific-university.ac.in